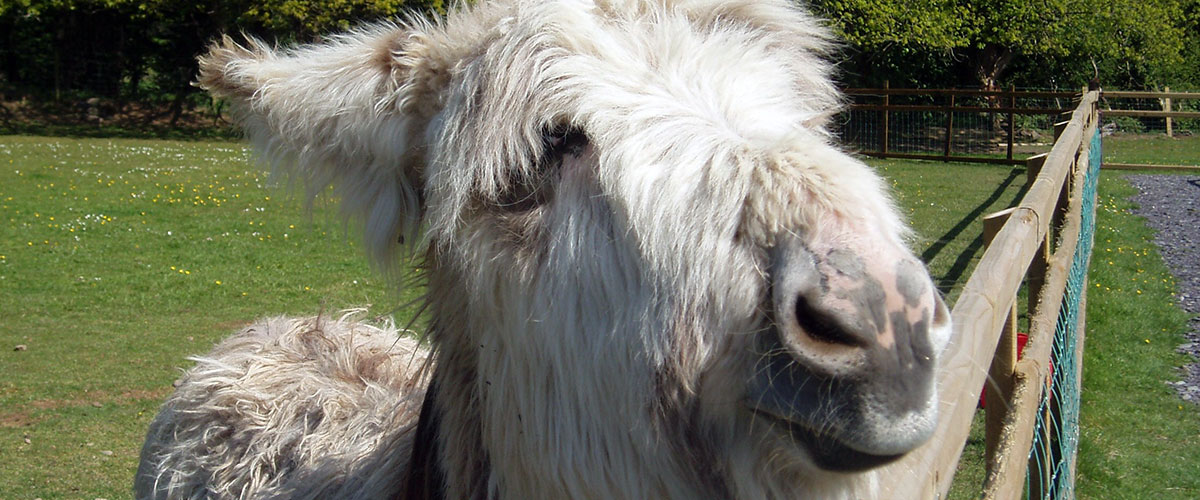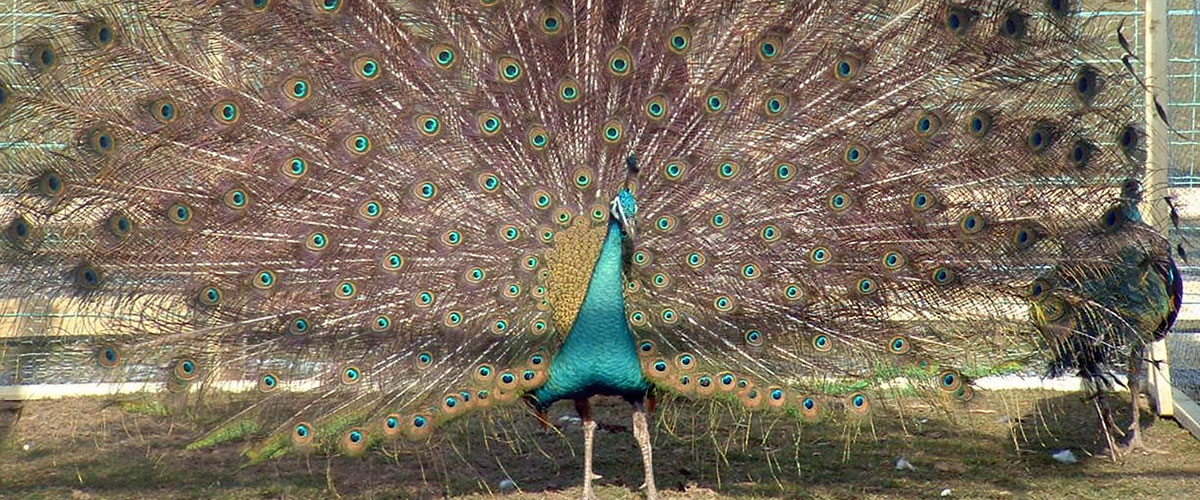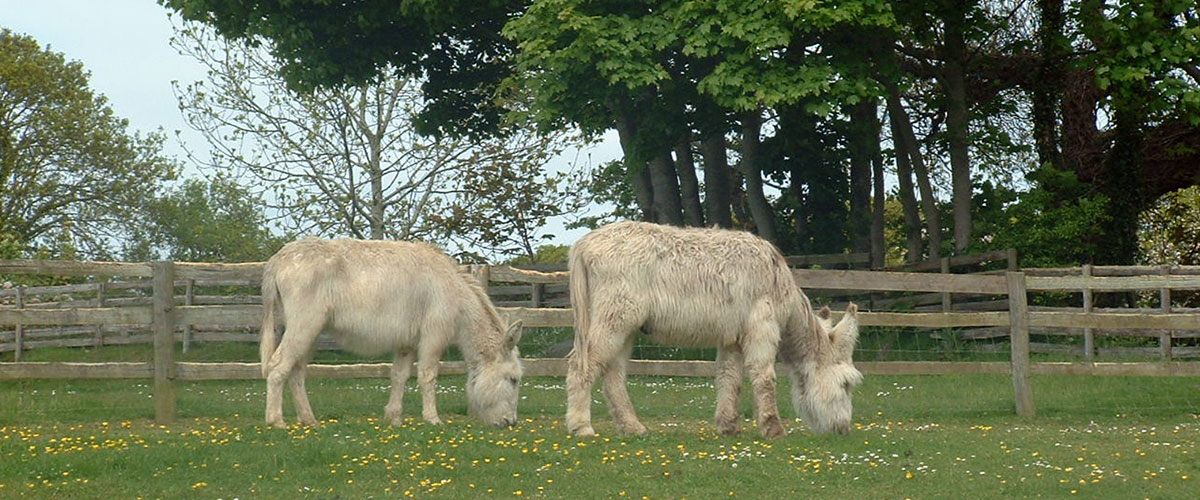 Welcome to the Dwyfor Rabbit Farm!
The Dwyfor Ranch Rabbit farm and Animal Park is situated in the beautiful village of Llanystumdwy between the busy towns of Porthmadog and Pwllheli.on the Lleyn Peninsula, North Wales.
For over 30 years the farm has welcomed visitors to interact with a wide range of farm animals including some rare breeds. Under adult supervision, the children are allowed to handle a selection of different types of animals including rabbits, guinea pigs and puppies, as well as hand-feeding many of the larger animals such as pigmy goats, alpacas, rhea, donkeys, ponies, pigs and lambs. You may see a wide variety of newly born animals or be lucky enough to witness a birth
Knowledgeable staff members with years of experience are on hand for those wishing to purchase the farm reared animals.
Built into the courtyard is where the Caffi yr Efail/ The Smithy Cafe is situated. Try some of our delicious homemade cakes or maybe a bowl of freshly made soup. A full range of paninis, jacket potatoes and sandwiches are also available. The picnic area can be used for the visitors that would prefer to bring their own food on a hot day!
If you are looking for something different, why not book the Rabbit Farm for your children's birthday party?! Let the kids run off steam in the park and then, armed with feedbags, let them feed all the animals of their choice! Party food will be awaiting them in the cafe afterwards.
The Rabbit Farm is family run and promotes a host of family fun. Come and enjoy a great family day out!
Latest Covid-19 Guidelines:
Please adhere to all Government Covid-19 Guidelines provided on here to ensure a safe visit for all.
Some of these measures include:
To follow a one way systems in select areas of the farm. These have been put in place in order to minimize traffic passing through barns and along narrower walkways.
Floor markings have been put in place to show entrances and exits to all enclosures, extra signage have been put in place that remind customers to keep the correct Government distance requirements between customers.
Staff will monitor distances where queuing is anticipated to ensure there is adequate social distancing, as recommended by the Government.
When you arrive at the entrance gate, screens have been installed at the contact points and a one way entrance/exit system will be in place.
When you arrive, please ensure social distance guidelines are followed in the car park and when queuing to enter the farm. Please note, if the car park is full, we will not be able to allow entry.
Protective screening will be installed at other contact points.
Contactless card payments will be welcomed wherever possible instead of cash and chip and pin entry payments.
Hand sanitising stations will be sited around the farm in addition to the two main hand washing stations situated at key points. We ask kindly that customers take extra care and attention to hygiene levels and wash hands on a regular basis with soap and hot water throughout your visit. Hand soap and hot water is available in all toilet facilities. We encourage all visitors to make use of the sanitising stations provided for you around the farm.
You will see increased signage around the farm that will remind and encourage good hygiene practices be followed throughout your visit.
The café will only be open as normal with an extension to accomodate more of our customers with the Ice cream stand and Barrista area now added alond with additional seating areas. Picnic tables are allocated at designated areas of the farm, for those bringing a packed lunch, we kindly ask that you take all litter away with you or place it in the designated bins on the farm please.
We look forward to welcoming you to the farm.
Opening times
OCTOBER News 2023
The farm hours are:
23-28th OCTOBER 2023 10:30-4:30
CLOSED FOR THE SEASON 29th OCTOBER 2023
Thank you all for your continued support this year.
Admission
Adults: £6.00
Children & Young at Heart (over 65s): £5.50