The Dwyfor Ranch Rabbit Farm and Animal Park...
... is situated in the beautiful village of Llanystumdwy between the busy towns of Porthmadog and Pwllheli.on the Lleyn Peninsula, North Wales.
For over 30 years the farm has welcomed visitors to interact with a wide range of farm animals including some rare breeds. Under adult supervision, the children are allowed to handle a selection of different types of animals including rabbits, guinea pigs and puppies, as well as hand-feeding many of the larger animals such as pigmy goats, alpacas, rhea, donkeys, ponies, pigs and lambs. You may see a wide variety of newly born animals or be lucky enough to witness a birth!
Knowledgeable staff members with years of experience are on hand for those wishing to purchase the farm reared animals.
Built into the courtyard is where the Caffi yr Efail/ The Smithy Cafe is situated. Try some of our delicious homemade cakes or maybe a bowl of freshly made soup. A full range of paninis, jacket potatoes and sandwiches are also available. The picnic area can be used for the visitors that would prefer to bring their own food on a hot day!
If you are looking for something different, why not book the Rabbit Farm for your children's birthday party?! Let the kids run off steam in the park and then, armed with feedbags, let them feed all the animals of their choice! Party food will be awaiting them in the cafe afterwards.
The Rabbit Farm is family run and promotes a host of family fun. Come and enjoy a great family day out!
Opening Times
🐰
🐰
🐰
2020
I bob un o'n cwsmeriaid:
Oherwydd yr amgylchiadau amlwg sydd yn mynd ymlaen ar y funud, NI fydd y fferm yn agor i'r cyhoedd tan gawni fwy o arweiniad gan y Llywodraeth. Gobeithio y byddwch yn deall y penderfyniad gan fod synhwyr cyffredin yn dweud wrthym i beidio. Gobeithio welwn ni chi i gyd yn fuan! Cymerwch ofal a byddwch yn saff.
Gan yr holl dîm staff yma.
Diolch.
Gyda llaw; mae cwningod a moch cwta dal ar werth yma, felly os ydych yn dymuno un, newchi gysylltu a'r ffarm os gwelwch yn dda?
——————————————-
To all our customers:
Because of the events currently going on, the farm will NOT be open to the public until further notice or we get more guidance from the Government. We hope you understand the decision as common sense prevails in the current situation. We hope to see you all soon! Stay safe and take care.
From the team here at the farm.
Thank you.
P.S. For those that may be interested in purchasing Rabbits or Guinea Pigs, we have youngsters for sale, we ask that you get in touch with the farm by phone or email before travelling. Thank you
Admission Fees
Adults: £5.00
Children & Young at Heart (over 65s): £4.50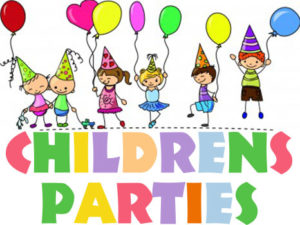 The Rabbit Farm is the ideal setting for childrens parties.
Please contact us with your booking enquiry.
No posts found.